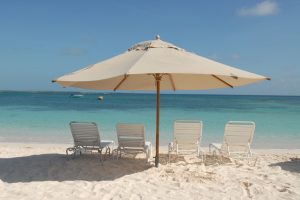 With 365 beaches – one for each day of the year – the possibilities are endless. The choice is yours! We will take you to any beach your heart desires so that you can savor the cool, blue waters and wiggle your toes in the powdery white sands. Each of our beaches has a distinctive character. Whatever you want your excursion to be there is a beach to suit your needs - beach bars, restaurants, water sports or even seclusion for a romantic ambiance.
Duration: 6 ½ hrs
Starting time: 9:00 a.m;
end time: 3:30 p.m.
Important Details:
All prices are quoted in US currency.
Book online now & pay only 50% of the cost as a deposit. The balance is due on or before your tour date.
Please Note - All deposits are non-refundable except in the event of the following: (1) A Scenic Tours Antigua representative does not present themself to conduct the tour; (2) The cruise ship does not come to port; or (3) The minimum of 4 passengers is not met and you, the client, are not willing to incur the full minimum cost requirement for a tour as stipulated by the taxi/tour/transportation fare regulation which states that "the taxi fare for 1-4 passengers, for all tours, is the equivalent of paying for 4 passengers".

Updating...